New to Hair Colour?
Top Tips For First Time Hair Colour Clients From Gary Pellicci Hairdressing Salons In Ongar & Brentwood
Are you fed up with a mousey hair colour? Feeling your natural red hair needs a boost? Considering covering up a few unwanted grey hairs?
We know it can be daunting when you first consider colouring your hair, so that's why we're here to answer all your questions about colouring hair for the first time…

A Skin Test Is A Must Before Your First Hair Colour Appointment
It's important that you come in for a quick skin patch test at least 48 hours prior to your colour appointment. This is to test for any allergies to the L'Oreal hair colour ranges that we use. There's no need to book an appointment as the test takes just seconds, but we cannot colour your hair without a record of a skin test. All we do is dab a small amount of colour behind your ear which you should wipe away after 30 minutes (or sooner if it feels itchy or sore). If you have had no reaction within 48 hours, we can go ahead with your hair colour.
If you suffer from sensitive skin we highly recommend the L'Oreal INOA colour range. INOA is an ammonia-free hair colour range, enriched with natural oils. It delivers beautifully natural and radiant colours and will leave your hair in fantastic condition.
The Best Hair Colour Salons in Essex
Brentwood
Epping
Chelmsford
North Weald
Dunmow
First Time Hair Colour – Which Hair Colour Will Suit Me?
There are numerous reasons why people might decide to colour their hair. Some people love change and trying an exciting new hair colour is a great way to revamp your look. Others want to boost their natural shade, and others might simply want to hide grey hair. The reason for your decision to colour your hair will help you choose the right shade.
As a first step, we recommend you book in for a complimentary hair colour consultation at our Ongar hair salon with one of our hair colour experts so we can help you find the perfect shade.
Fashion Hair Colours – Brights & Pastels
These days, women of all ages – and increasingly men too – are opting to make a big statement when it comes to their hair colour. If you are new to hair colour and want to turn heads, consider trying a vibrant new shade. An array of colours including bright blues, mint greens, pretty pinks and sunset corals, can be used alone or together to create totally unique colour combinations!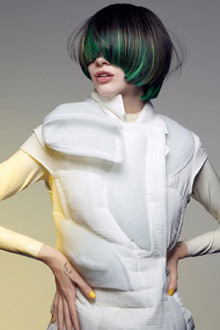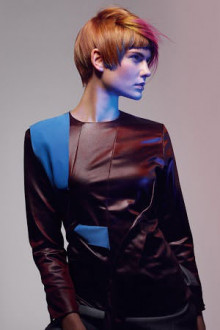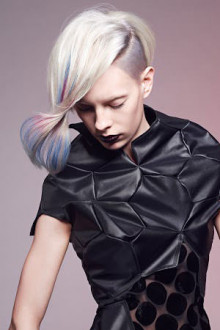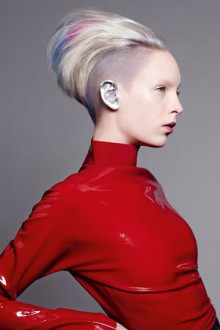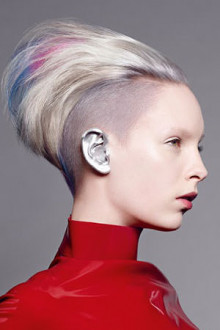 Natural-Looking Hair Colouring – Balayage
If you would rather go for a more natural-looking hair colour, consider balayage. Balayage is a technique that involves colour being hand-painted painted onto certain sections of the hair. It can give instant brightness with a lighter colour being used toward the ends of the hair, leading to slightly darker roots. Alternatively, face-framing balayage highlights are very fashionable and flattering.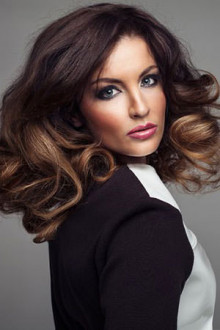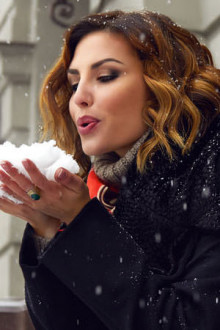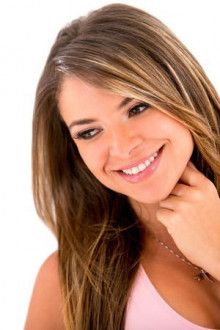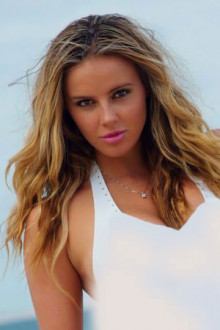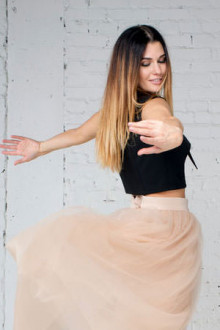 Boost Your Natural Hair Colour & Hide Grey Hair
If you love your natural hair colour but wish it looked richer and healthier, consider highlights or lowlights. These are also a great way to blend in your first grey hairs. With several Master Colour Experts at Gary Pellicci Hairdressing, we have the expertise to find exactly the colour combination to suit you best.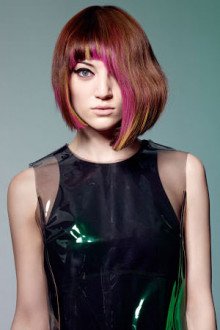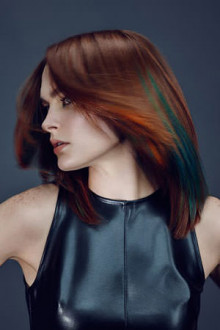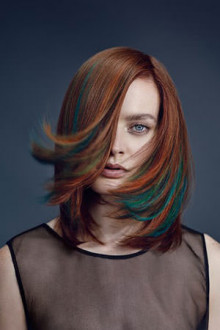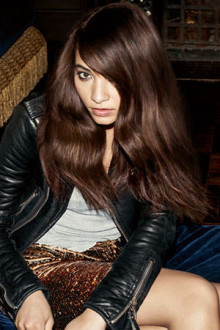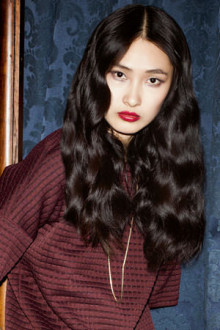 Should I Choose Temporary or Permanent Hair Colour?
Temporary Hair Colour – A temporary hair dye will wash out over a few shampoos, so this might be a good option if you are new to hair colour and aren't sure if it's for you. Remember, though, that you can only go darker than your natural colour with temporary hair colour. If you want to lighten your hair, you will need to use a semi-permanent or permanent dye.
Semi-Permanent Hair Colour – You can achieve longer-lasting colour with a semi-permanent shade. This is an ideal solution if you want to subtly boost your natural hair colour or cover your first grey hairs.
Permanent Hair Colour – Permanent hair dye works by lifting the cuticles along the hair shaft and depositing the colour deeper within each hair strand. Your colour will not wash out and will be permanent. As your hair grows, your roots will need re-touching every eight weeks or so.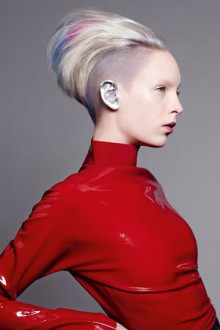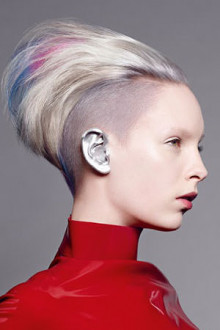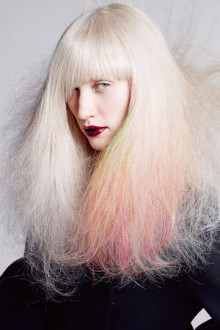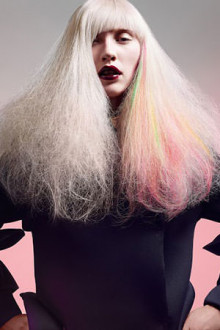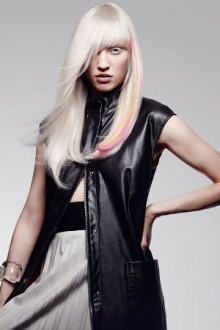 How To Care For Coloured Hair
Once you've had your hair coloured for the first time, you'll want to keep it looking glossy and vibrant. Hair colour care starts in the salon as part of the dyeing process itself, where we can add specialist treatments to protect the bonds of the hair from damage. The result is stronger, healthier-feeling hair that holds its colour for longer – speak to your Gary Pellicci stylist for more information.
We are seeing great results with the amazing L'Oreal Powerdose treatment for coloured hair. Used on the same day as your colour service, it will prolong your new hair colour whilst nourishing your hair with its advanced anti-oxidant formula.
If you have lightened your hair, we highly recommend using the new Kerastase Blond Absolu range. This uses violet tones to neutralise unwanted brassiness and ensure your blonde hair remains cool and vibrant.
For brown or darker hair colours we can recommend the right Kerastase hair care products for your particular hair colour, type and texture. Pop into our Ongar hair salon for more information.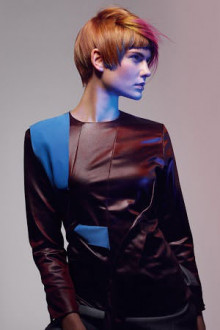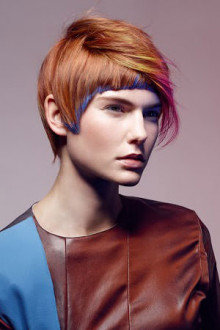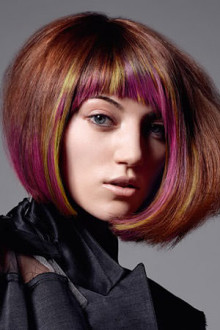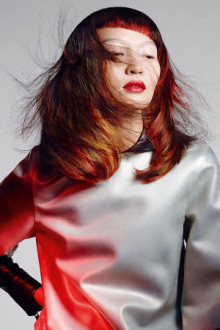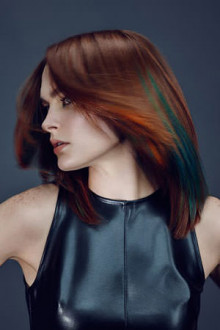 Book Your First Hair Colour Appointment at Gary Pellicci Hairdressing Salons in Essex
Call Gary Pellicci Hairdressing on 01277 364118 or 01277 365987 (Ongar) or 01277 848586 or 01277 229835 (Brentwood) to start your hair colour journey today. Alternatively book online using the pop up button to the right of the screen.
We look forward to making your life more colourful!